Biochemistry is one of the interesting branches of biological science.
It is extended into diverse fields and its contribution in terms of application, productivity, safety to humans are tremendous.
Learning it helps one understand other subjects better like pharmacology, microbiology, biotechnology etc.
It is taught to a brief extent in schools but in-depth knowledge is imparted in graduate level as degree course or masters degree in biochemistry.
To know about the importance if biochemistry, check the article importance e of biochemistry in daily life.
Available biochemistry courses :
Biochemistry is application oriented subject and hence it finds it use in different fields. There by biochemistry courses are offered in different patterns and under-graduate level, graduate level, post-graduate level etc. The course include basic biochemistry, medical biochemistry, agricultural biochemistry. Biochemistry in nursing and pharmacy, biochemical engineering etc. The course is mostly offered in colleges and universities on regular basis while some online courses have also come up.
Biochemistry offline courses:
These courses are better for gaining knowledge of biochemistry in exhaustive manner.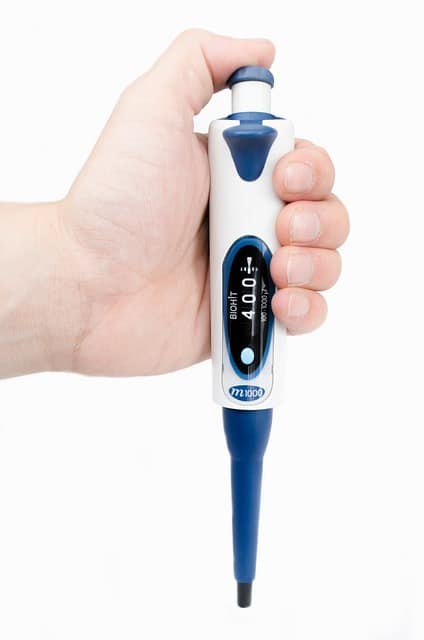 The entire knowledge of biochemistry and its divergence into various fields like medicine, agriculture, dairy, nutrition, diagnosis etc. can be learnt.
The courses are exhaustive because you can get practical knowledge of them as some of the techniques and principles in biochemistry are demonstrated practically. This may not be suitable and available in online biochemistry courses.
Online biochemistry courses:
These courses are gaining importance recently. They have the advantage of offering biochemistry course online so that it can be perceived from home. These are even cheaper in terms of fee and have no time limits for completion and other compulsions. But you can expect to receive knowledge of biochemistry.  The disadvantage of lack of practical demonstrations are also minimized as many of the experiments or applications are demonstrated through online video designed for the purpose.
The biochemistry course can have diversity like in degree level, it is taught as one of the main subjects besides other biology subjects. This is because, biology subjects help understand biochemistry better. Or else in degrees like medicine, pharmacy, nursing, engineering, agriculture etc. biochemistry is taught in a way of its contribution to medicine, pharmacy, nursing, engineering and agriculture practices respectively.
So by above methods one can take up biochemistry course. But the subject is quite complex and might feel it difficult to study. So here are tips on how to study biochemistry in an easy manner.